This year, from 9-15 July, Diabetes Australia promotes National Diabetes Week to raise awareness and start conversations around diabetes prevention and management.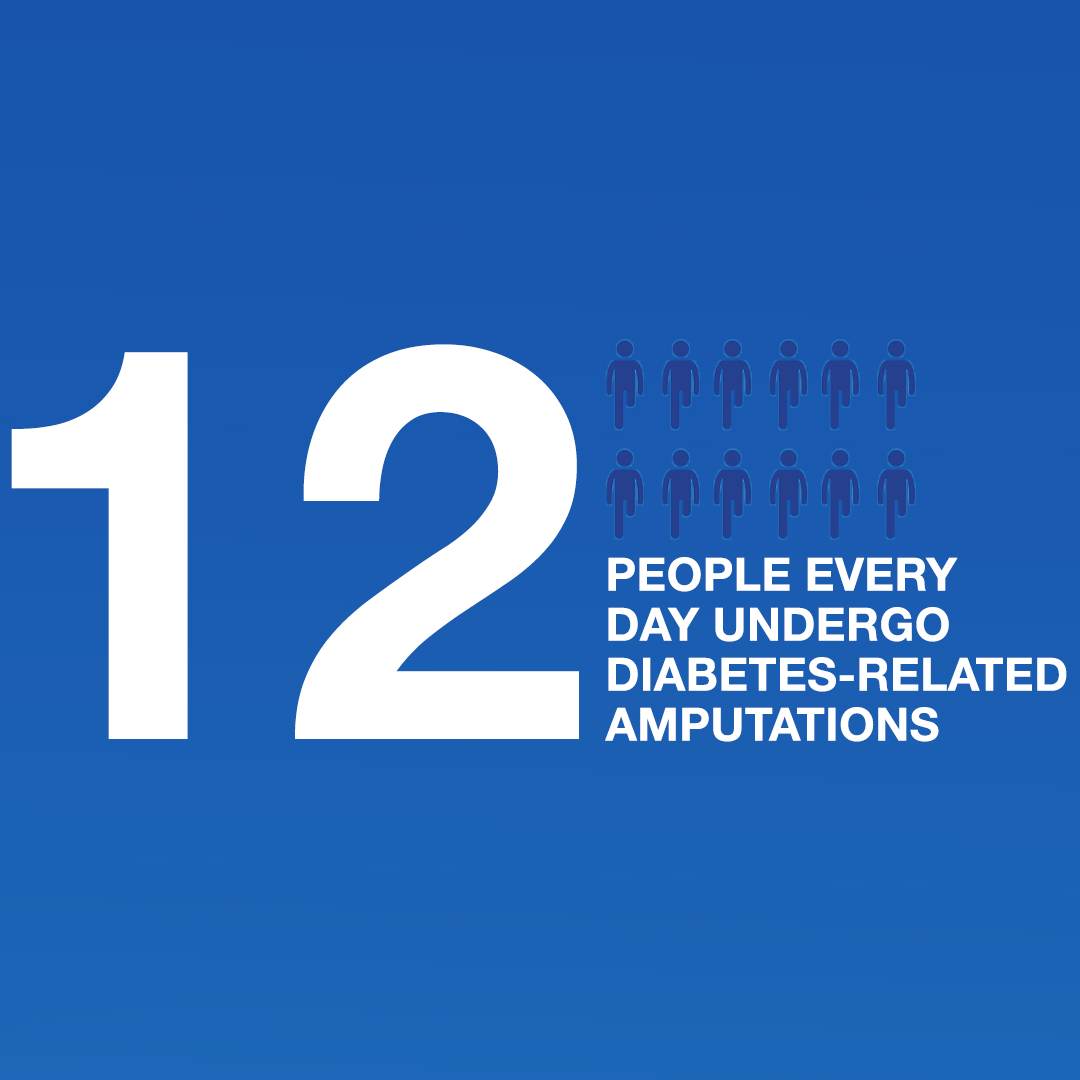 There are two types of diabetes, both of which become extremely dangerous when untreated and can lead to major organ failure and death. Both types of diabetes have genetic components and share many symptoms, but they are fundamentally different. Type 1 diabetes is an autoimmune disease that occurs when the pancreas does not create insulin due to the body's immune system attacking the cells responsible for insulin production. Type 2 diabetes is also known as "lifestyle diabetes" and occurs when the pancreas makes less insulin than it used to, and the body becomes resistant to insulin. Complications from diabetes include kidney disease, heart disease, amputations (often the result of foot ulcers or lower-limb wounds), blindness, and comas. 
Diabetes is the fastest growing chronic condition, increasing at a faster rate than both cancer and heart disease. In Australia, there are approximately 1.9 million people living with diabetes and around 90% of these are type 2. More than 300 Australians develop type 2 diabetes every day (one person every five minutes), and this is increasing every year. Approximately 60% of all cases of type 2 diabetes can be delayed or prevented with changes to diet and lifestyle. 
While there are some risk factors for type 2 diabetes that cannot be altered or managed, such as age, ethnicity or genetic predisposition, there are many things you can do to minimise your risk. Major risk factors for type 2 diabetes include being physically inactive; unhealthy eating habits including eating fatty and high cholesterol foods; smoking; and being overweight. If you are concerned about being at-risk for type 2 diabetes, speak with your doctor as soon as possible. You can also use the Diabetes Australia risk calculator here. Some signs to look out for include fatigue, blurred vision, increased thirst, and numbness or pain in your hands or feet. If you have been experiencing symptoms, visit your doctor to be tested.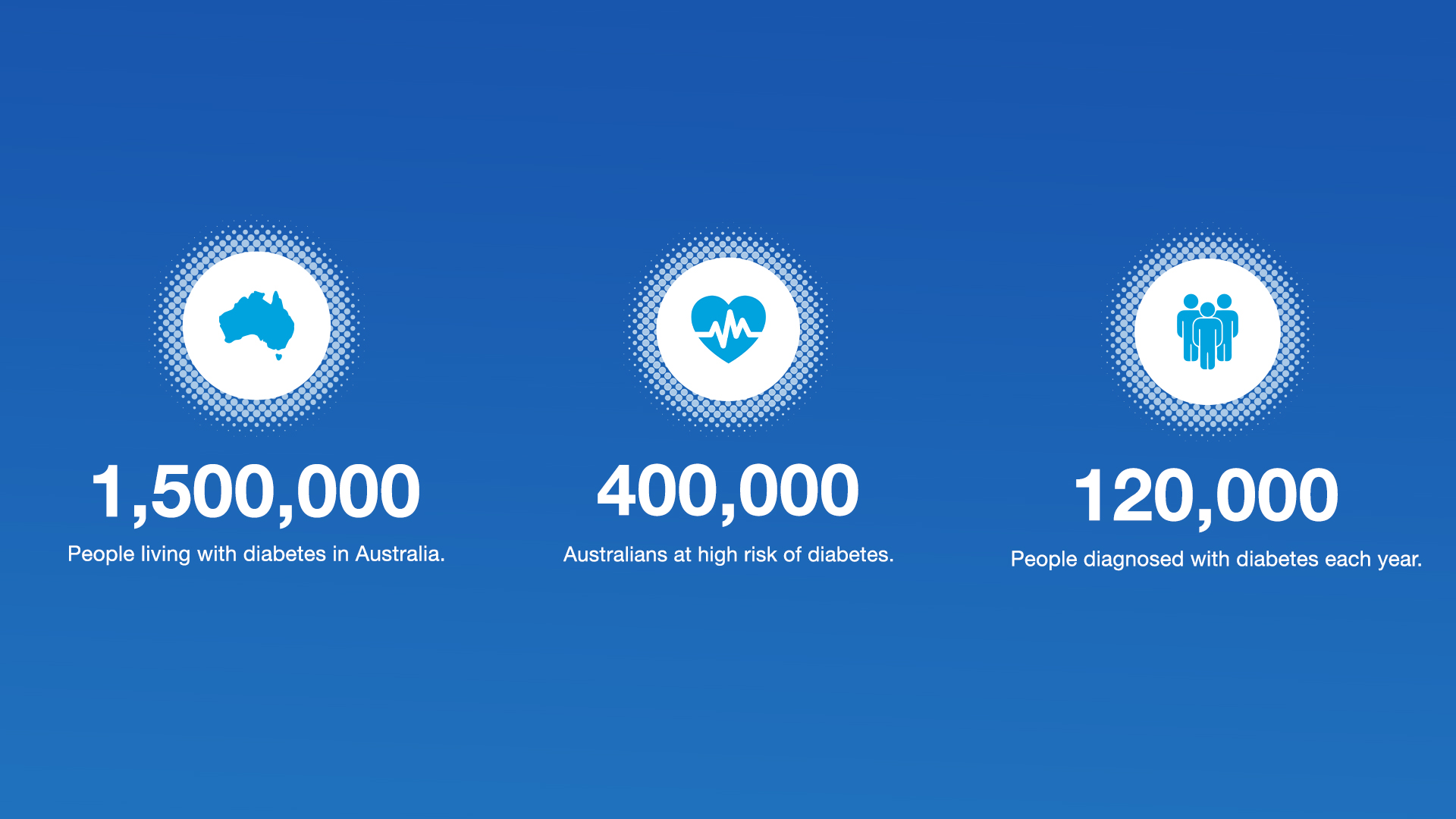 The single best thing you can do to minimise your risk of diabetes is to live a healthy, active lifestyle. The advice from Diabetes Australia around managing diabetes states "medication when required can result in fewer complications in the long-term. However, keep in mind that your tablets or insulin injections should be taken with healthy eating and regular physical activity. Your medication should never be a substitute for a healthy lifestyle."  
A diabetes-friendly diet includes a variety of foods from all five food groups and avoiding overly processed foods and foods high in fats. Fruits and vegetables, lean meats and fish, and wholegrain breads and pastas are a good place to start. If you need some more specific nutrition advice, book a consultation with one of our personal trainers. 
At iGym, our trainers have experience and training working with people with type 2 diabetes and can create a personalised fitness plan to suit your needs and fitness level. Not a member? If you join before the end of July, you will receive a free PT session to go over your needs and get you started on the right track, as well as two weeks free to get used to your new workout schedule. There will be no joining or admin fees for the remainder of July. If you have any questions about iGym, come in and see us during staffed hours.